Cocoa has been in Baianí's families for centuries. The fruit's beans seeded a passion that united Juliana and Tuta Aquino in one drive: to show the power of chocolate made in Bahia. 
The tree-to-bar chocolate made-in-Bahia is ready to take on the world.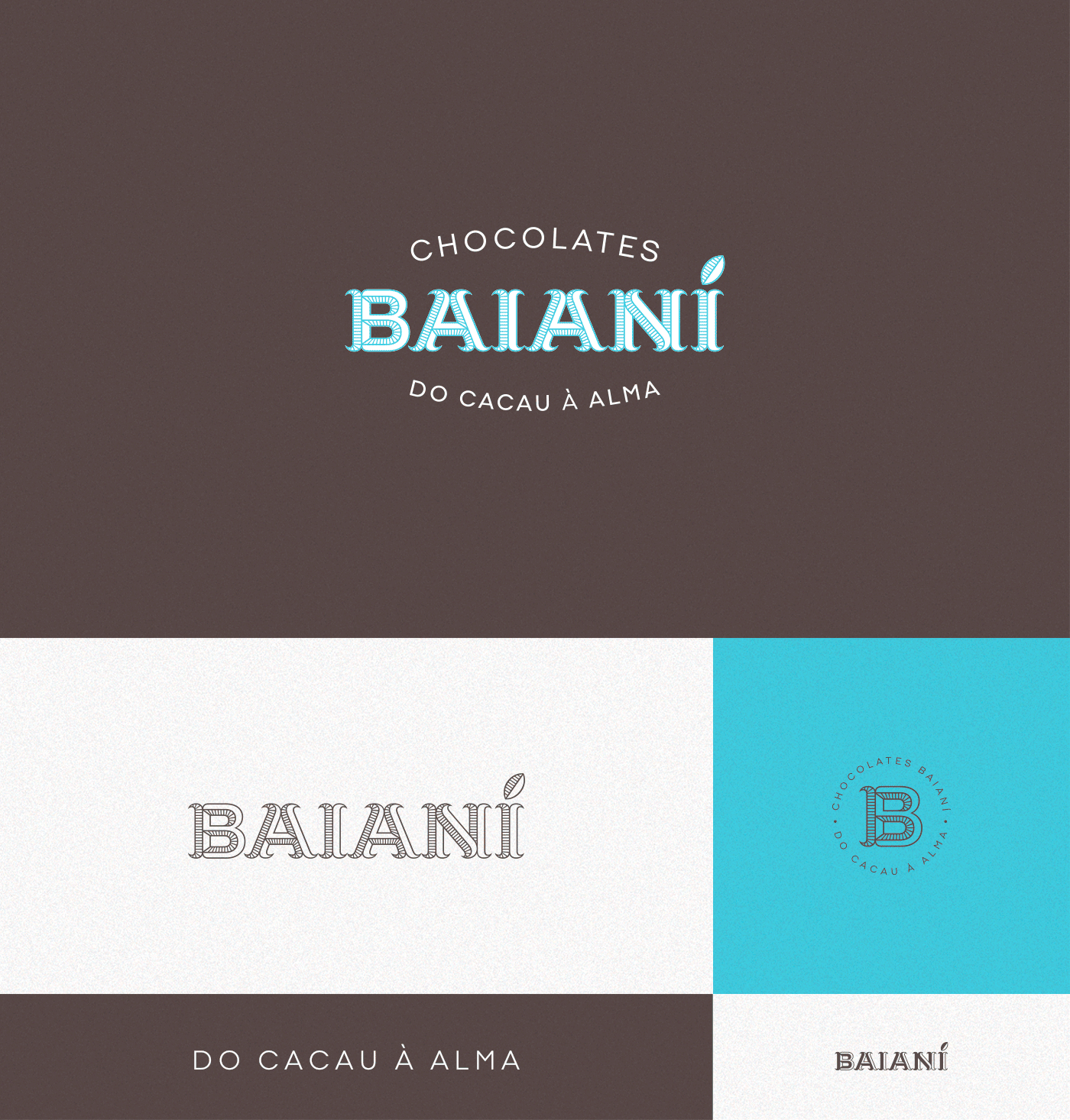 Before we designed their identity, we wrote a tagline, stemming from their tree-to-bar practice:
Do Cacau à Alma
(from Cocoa to soul).
The wordmark is based on turn-of-the-century sign-painting, a time where cocoa was taking flight in Brazil and the world.
The B used separately, lends identity to social media and avatars. The color palette changes, according to each type of chocolate they make.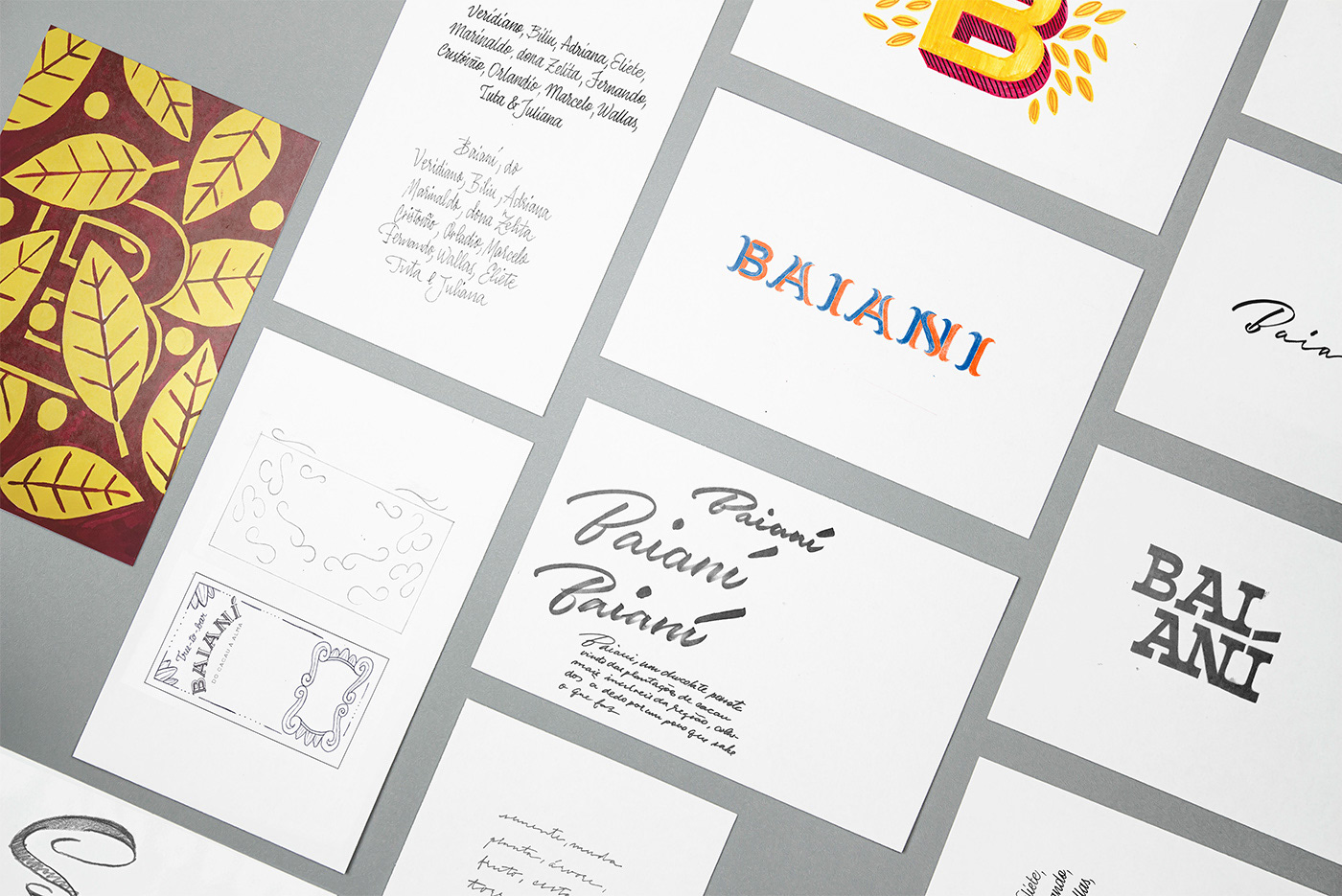 Praising the people that make the product was a key part of this project. The chocolate industry have been accused of malpractice for many times. On the opposite hand, Baianí is rooted in fair-trade practices and excellent labor conditions. 
In finding the brand's voice, we experimented with painting, calligraphy and lettering in order to show the craft and people behind the production process.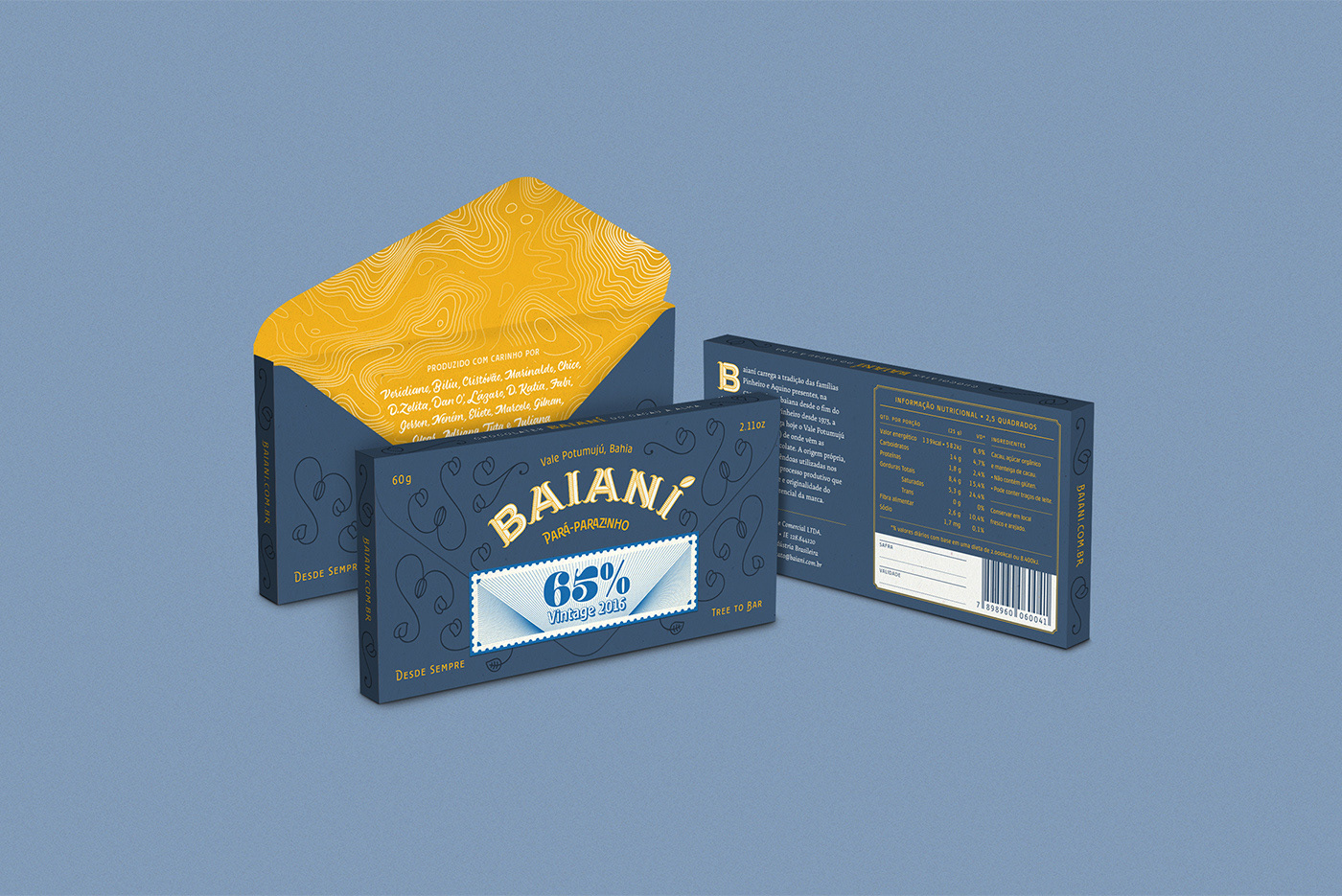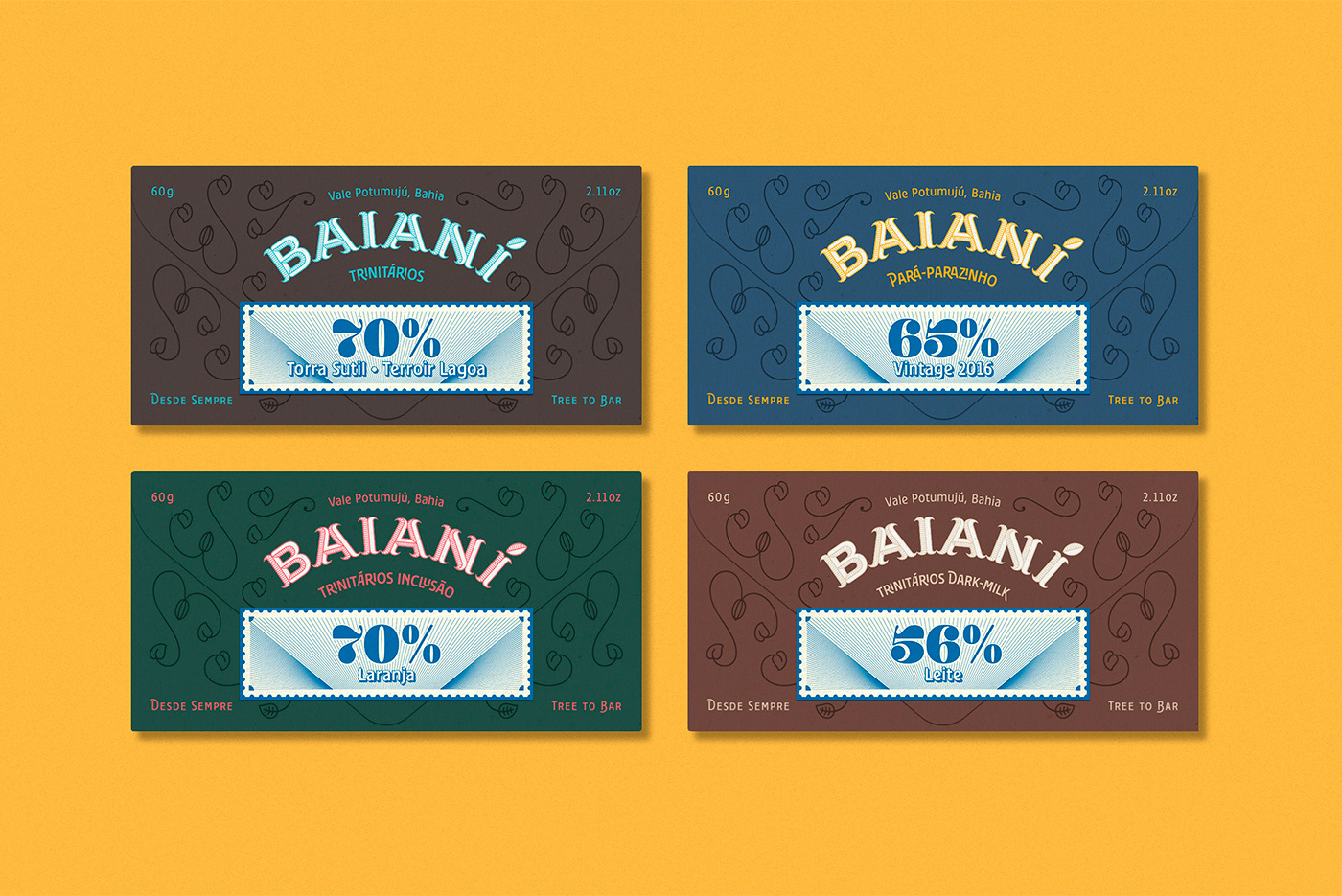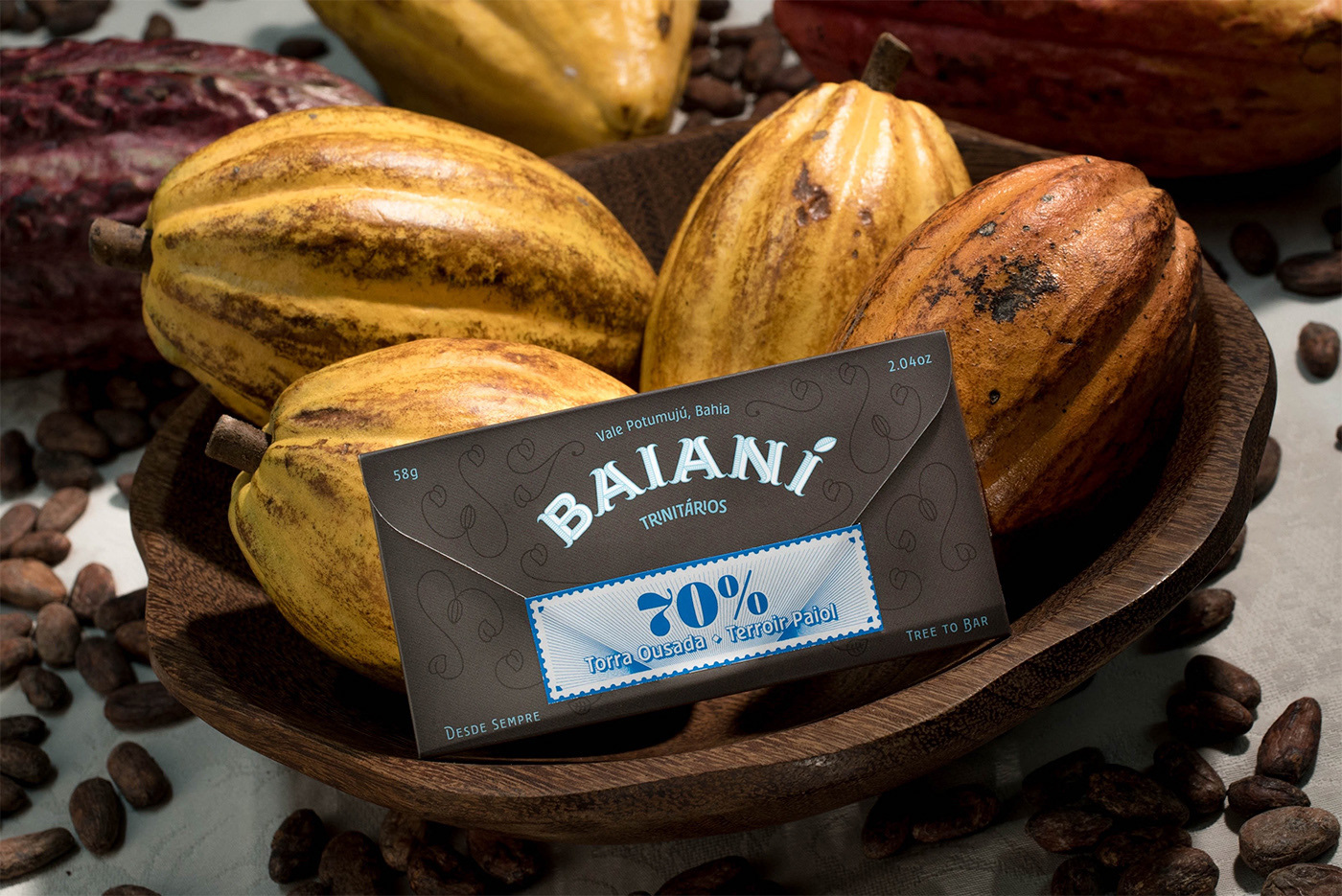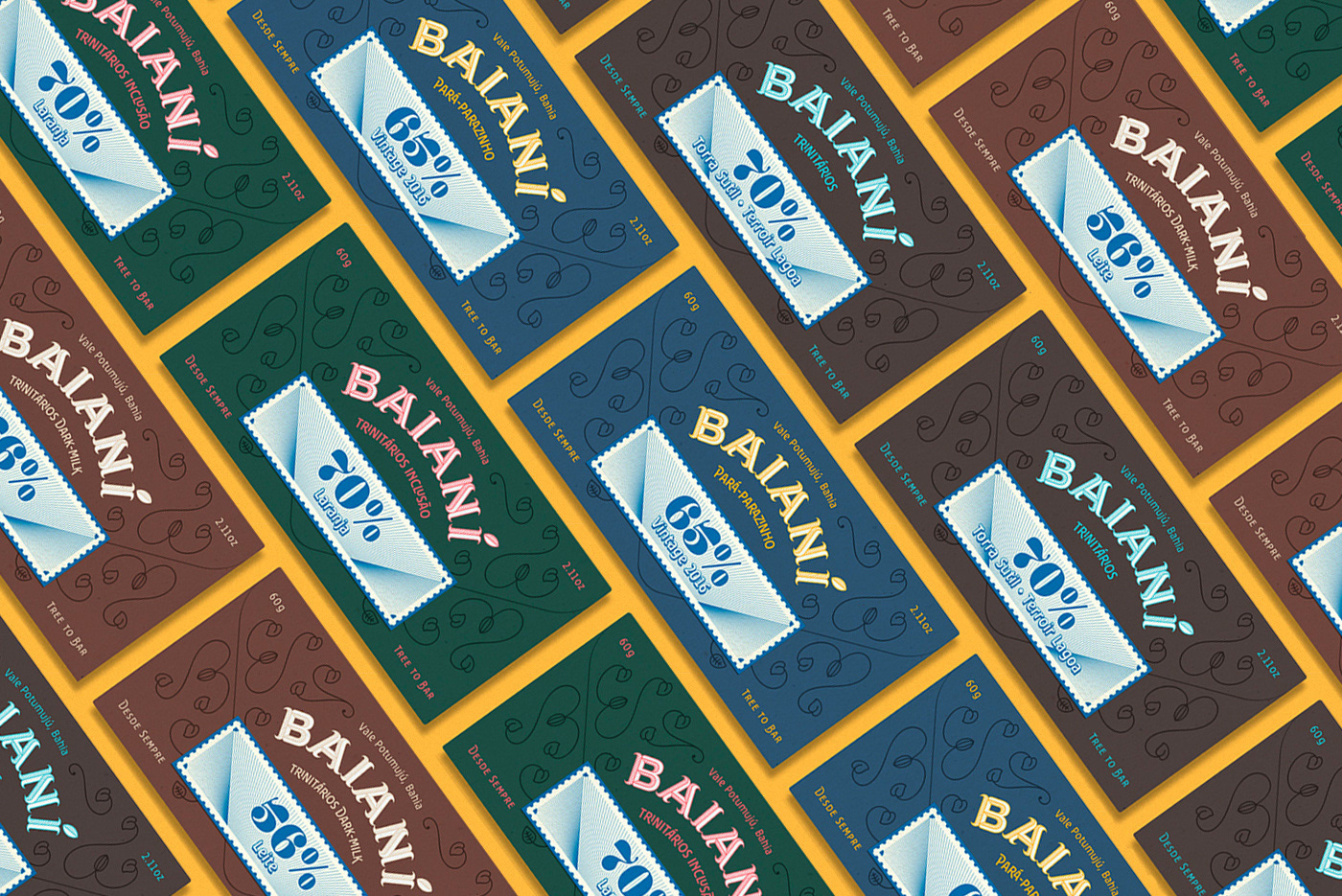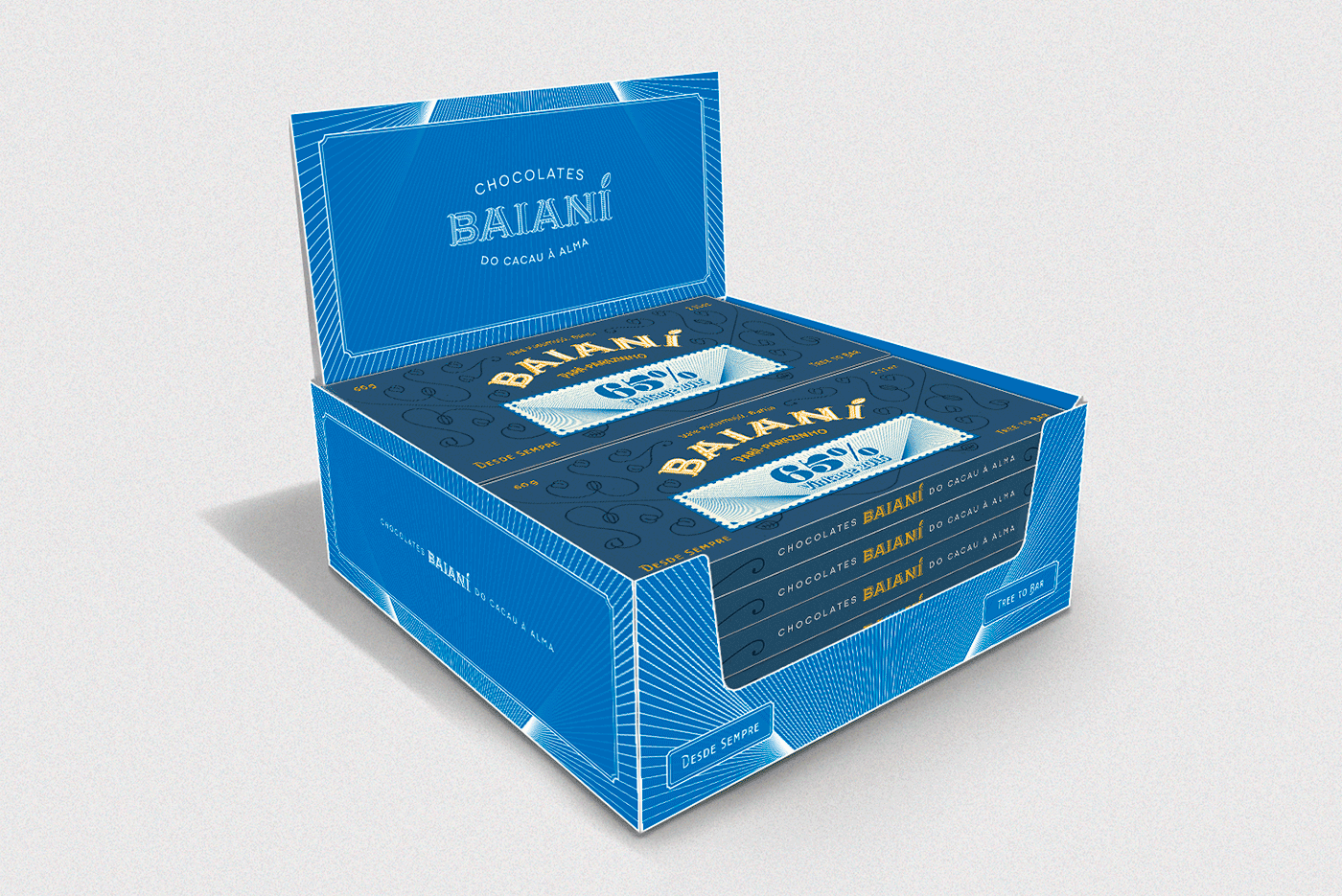 We translated the tradition of Bahia cocoa and chocolate by designing an envelope packaging - a love letter, if you will. Cocoa inspired arabesques (we called them Baianesques), serigraphy printed seals with each product's description create the perception of a high-end product.
The typographic palette includes the lettered logo, Delvard, from Typotheque, Italian Plate from Playtype, numbers from Baleia, an unpublished typeface from Álvaro Franca, Arek, from Rosetta Type, each one with its purpose in the system, as specific as they may be.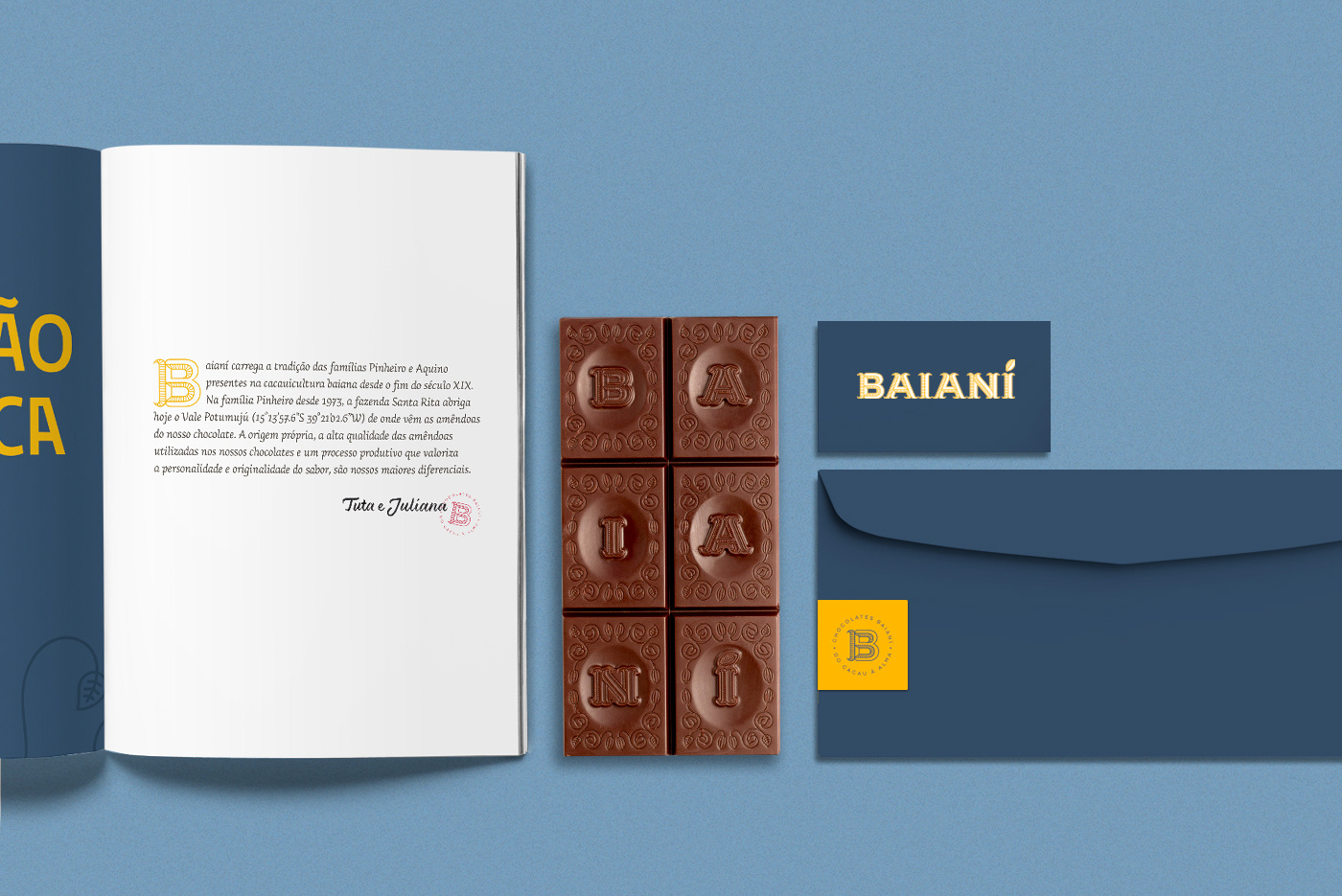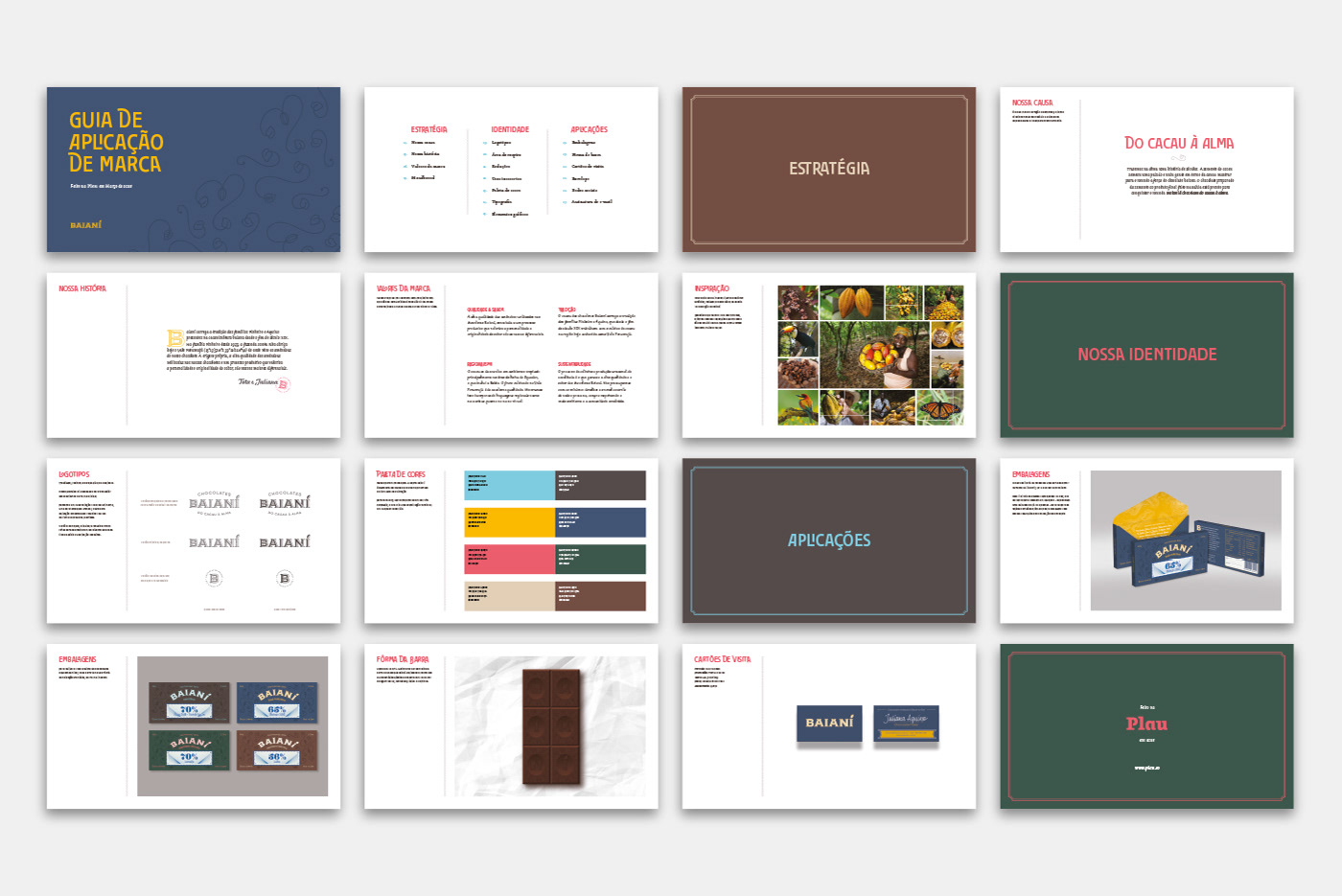 The bar was a chapter apart in the making of this product. Being a dense, cocoa-rich chocolate, always above 65%, the consumption is almost never immediate. We went through many iterations to find the perfect balance between making it easy to save for later and a visually impactful masterpiece (of chocolate, of course). 
The six letters of the name made the solution look obvious - six master pieces of the finest chocolate you can taste.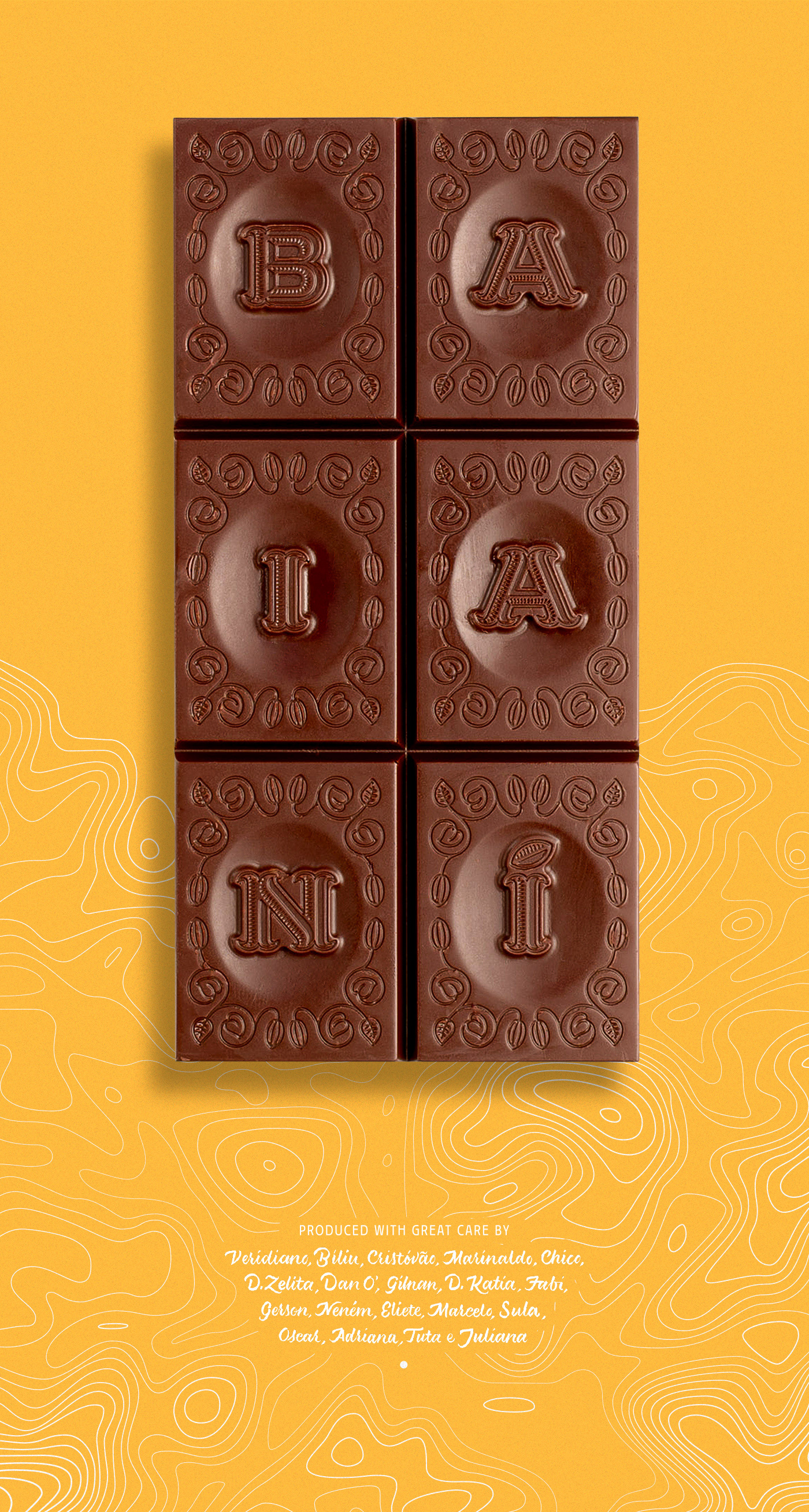 Creative Director
: Rodrigo Saiani
Strategy
: Ana Laura Ferraz, Rodrigo Saiani, Flora de Carvalho
Designers
: Ana Laura Ferraz, Carlos Mignot, Felipe Casaprima, Flora de Carvalho, Lucas Campoi, Rodrigo Saiani
Lettering and Calligraphy
: Felipe Casaprima, Flora de Carvalho, Rodrigo Saiani