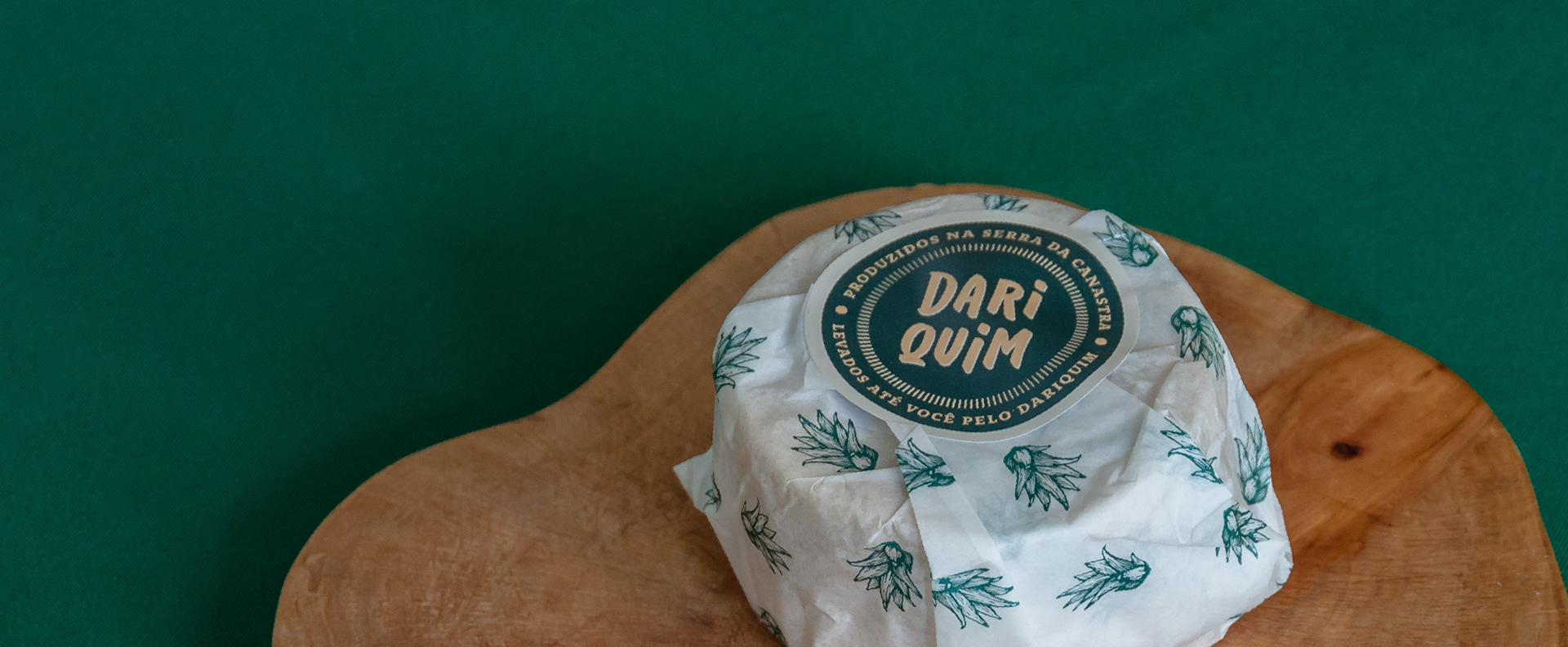 Túlio would always return from his trips to Serra da Canastra, countryside of Minas Gerais, with his trunk filled with produce from the region. Soon enough, his friends in Rio de Janeiro were eager to enjoy some of the best cheese and regional delicacies they could bring.
Together with his wife Natália, they saw a big opportunity to connect city and country through the stomach. 
Dariquim
was born!
Túlio's grandpa, Darico (aka Dariquim), was known as the
pineapple king
in the region of Canastra because of his plantation and the idea for the logo was staring right at us! The crown and green from the fruit, yellow from the cheese – Dariquim's super star product – became the brand's elements.
Knowing they would be doing everything manually, we created the simplest possible set of brand tools, including stamps, stickers and a proprietary brush typeface with a special Queijim® OpenType feature. It switched fractions into cheese portions for signs and menu. Nerdy, we know, but still…
Since then, they have become well known in the gourmet food circles, gathering positive reviews and fandom from top chefs in the city and public alike. Yet, they've kept the same humble demeanor we loved from the get go.
Rodrigo Saiani
Daniel Rocha, Dominique Kronemberger, Flora de Carvalho, Gabriel Galc, Lucas Campoi, Rodrigo Saiani
Daniel Rocha, Flora de Carvalho
Rodrigo Saiani
Doko (Setup) and Dariquim Mão