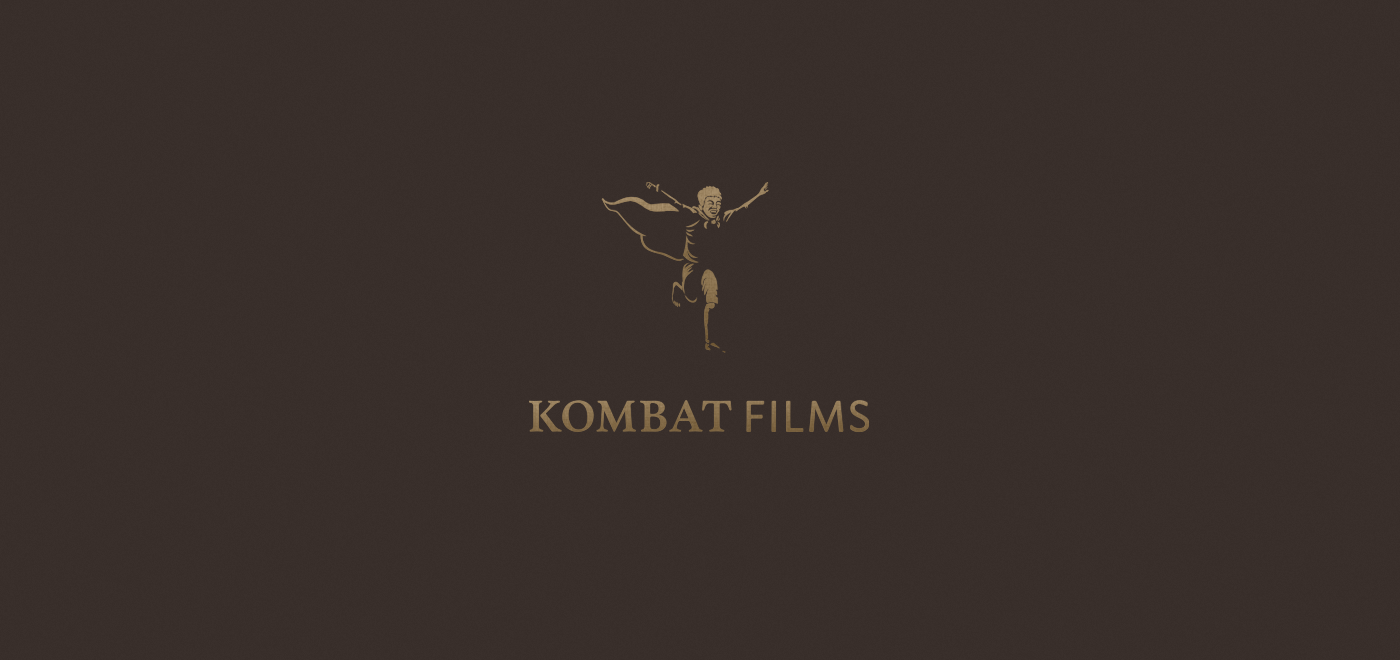 KOMBAT FILMS

 is an insane audiovisual production studio. They work for big name ad agencies delivering films and animations that rely heavily on hand crafted materials and superb art direction.
The two companies bumped into each other at a Behance Portfolio Reviews event and it was like love at first sight. We ventured into rebranding Kombat Films' together, creating three visual languages that can be used at will and represent each of the studios' personalities.
The diversity of talents of the studio was well represented by the kid, roller-coaster and lettering logotypes.
The wordmark was created based on Monotype Goudy Modern with heavy fine tuning and by creating a custom Goudy Sans lettering for the word "films". All was done using the golden ratio as a standard of proportion. (Sounds like a lot for a simple wordmark, but it's all there!).
Last, but not least, stationery and applications were splashed with brown and gold for a luxurious presentation.
Rodrigo Saiani, Gabriel Mattar
Rodrigo Saiani, Lucas Campoi, Lucas Anelli, Mitihey Ando, Paulo Simi
Victor Pagani, Rodrigo Muniz